Bianca Montrosse-Moorhead
Director & Principal Investigator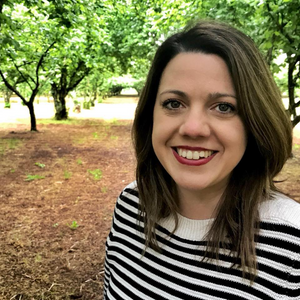 Title: Director & Principal Investigator
Profile
Dr. Bianca Montrosse-Moorhead is an Associate Professor and Director of the University of Connecticut's Partnership for Evaluation and Educational Research (UConn PEER). As an evaluation researcher, educator, and practitioner, Dr. Montrosse-Moorhead specializes in evaluation methodology, theory, practice, and capacity building. Her research focuses on improving evaluation quality, evaluator education, and applied studies of policies and educational interventions designed to promote student learning and educational equity. Under her leadership, since its inception in August 2013, the UConn PEER has secured over $17 million dollars in research and evaluation projects.
Awards and distinctions
Dr. Bianca Montrosse-Moorhead is also creating next generation methods used in evaluation. Her scholarship has appeared in the American Journal of Evaluation, New Directions for Evaluation, the Journal of Multidisciplinary Evaluation, Evaluation and Program Planning, to name a few. In 2014, Dr. Montrosse-Moorhead was awarded the American Evaluation Association's early career award. In 2015, her study on evaluator competencies was selected for inclusion in a 4-volume set, Contemporary Trends in Evaluation Research, because it is considered an exemplary study that made a significant contribution to the field. In 2017, she was appointed to the editorial board of New Directions for Evaluation, a leading evaluation journal. Most recently, she co-authored a paper written to help evaluators learn to use natural language processing techniques in their applied work, including an associated R workbook.
Consultation work
A highly sought after educator, and known for her engaging and practice-oriented teaching style, Dr. Montrosse-Moorhead has facilitated research and evaluation capacity building workshops and teaching clinics for the United Nations; the American Evaluation Association; the American Educational Research Association; the European Evaluation Society; the African Evaluation Association; the Latin American and the Caribbean Network for Monitoring, Evaluation and Systematization; the Red de Monitoreo y Evaluación de América Latina y el Caribe; and the International Development Evaluation Association.
Leadership activities
Dr. Montrosse-Moorhead is also shaping national and international evaluation conversations through her leadership. She is a former American Evaluation Association Board Member (2017-2019), a former Chair of the EvalYouth International Network (2015-2019), a former Vice Chair for the International Society for Evaluation Education (2018-2021). She also regularly provides reviews for the major evaluation journals and Sage and Routledge's evaluation textbook divisions. In 2021, Dr. Montrosse-Moorhead was awarded the EvalYouth Award in recognition of her international contributions to evaluation.
Speciality
Evaluation methods, evaluation theory and approaches, evaluation capacity building