Amanda Sutter
RMME Doctoral Student & Graduate Assistant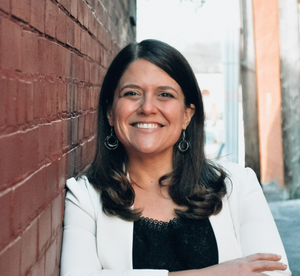 History
Amanda Sutter is a doctoral student in the Research Methods, Measurement, and Evaluation (RMME) program, with a specialization in evaluation. Amanda has worked for 15 years as an evaluation practitioner of educational and youth development programs, in addition to teaching evaluation as an adjunct professor of social work.
Interests
Amanda's interests are focused on evaluation and research methodologies, especially those that center equity.
She brings experience studying implementation of diverse educational interventions (e.g., quality, fidelity, etc.) and adult/organizational learning processes that can improve implementation (e.g., quality improvement cycles, reflective practice, communities of practice, etc.).
She particularly is interested in exploring mixed methodologies that support critical examination of complex multilevel systems initiatives and can illuminate differential experiences of subgroup populations within those initiatives.
And broadly speaking, she is interested in research on evaluation to explore how these methods can be applied within evaluation practice to elevate stakeholder voice, promote rigor, and build evaluation capacity, so that ultimately evaluation can serve as a vital tool to advance educational equity for all.
Extracurriculars
Amanda also serves the evaluation field through leadership roles within the American Evaluation Association (AEA) which as a current leader of the interest group on Research on Evaluation and previously as a founding member of the local chapter, the Greater Boston Evaluation Network.
Education
Amanda previously earned master's degrees in educational studies/policy and social work policy/evaluation from the University of Michigan and a bachelor's degree from Alma College.
Speciality
Evaluation practice, Evaluation mixed methods, Equity, Implementation, Youth interventions
Presentations & Publications
American Evaluation Association 2021 Conference presenter
Associated Lab Projects
Systematic Review of Youth Participatory Evaluation Studies, External Evaluation of Foundations for Success: Developing Effective Mathematics Educators through Cognitively Guided Instruction Program